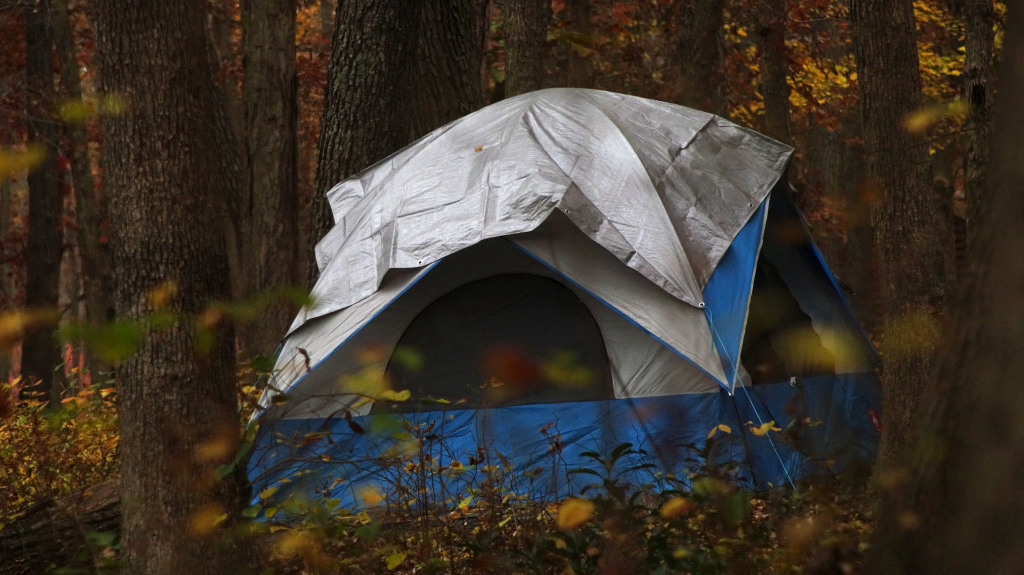 This year my wife and I decided to try our hand at a few days of camping at the end of October, where in central New Jersey temperatures can be anywhere between below freezing and the 70s (°F). We got lucky with nights just above freezing and days in the 50s and negligible wind.
At the end of the first day, I had a thought. I'd make a terrible "Survivorman". I literally hadn't touched my camera yet. Not willing to purchase a "winter" tent, we pitched a 7×4′ tent inside of the 10×8′ tent. This idea actually worked too well. We woke up hot with the inside of the inner tent covered in condensation. We spent the following nights with the windows of the inner tent open.
One contrast I noticed with my usual summer camping was that I was unable sleep in. We timed the trip to end when daylight savings time did, but that didn't stop us from being put to sleep by the darkness at 8. As I write this up at 1AM I wonder how my quality of life would be improved if I had more ambient lighting and less electrical lighting in my life.
Fire is fire any time of year; dry firewood helps. I was disappointed that the park's maintenance crew had cleared many downed trees, forcing me to buy firewood rather than source a lot of it.
One of the biggest advantages not-summer camping has is that my cooler still had the same full bag of ice in it when we came home, which went back into the freezer and ended up in drinks.
The forecast for the day we were to leave called for heavy rain starting the night before. While I was confident the tent wouldn't leak, I was also confident that I didn't want to pack up a wet tent in the rain. We decided rather than leave a day early to pay the difference to try one of the cabins in the park.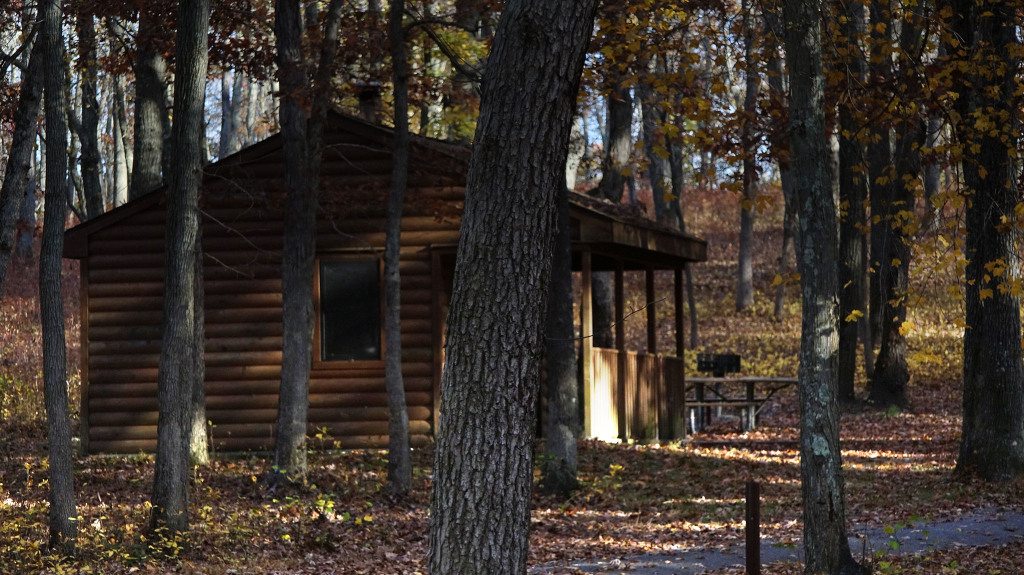 This turned out to be the right call, as the rain started at 6pm, and got serious by 10pm, which it remained until after we were home the next day. The cabin had a wood stove in it, so like our tents I was also able to make it too hot, but luckily they were of reasonably recent construction with properly functioning screened windows.
Oh, and a Prius weighed down with gear and constantly running AC because of the greenhouse effect while we were traveling around eastern Pennsylvania and the Pine Barrens gets pretty crappy milage.